Scott manual engraving machines, engravers, computerized engravers, engraving materials, and engraver supplies. for making signs and name badges.
Welcome to the Scott Machine Development Corporation and SNAP® Signs Web Site!
If it's Signs you're looking for, you've come to the right place, because . . . We Make The Ways For You To Make The Signs® . . . Or . . . We can make your Signs for you! For a quick overview of the products and services that are available from Scott, click the Contents button above, and check out the news for What's New and take a look at the new LusterLite™ badges! See below for contact information!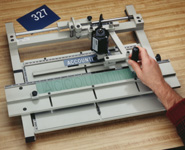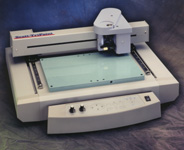 Scott®Engraving Machines Scott AutoGraver® Computerized Machines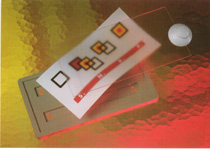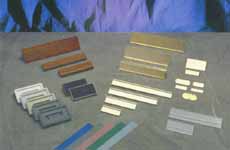 SNAP Products Scott Accessories
We hope that you enjoy browsing our Web Site, and most importantly that the information provided is helpful and informative. We have included a Feedback Button for you on every page, and welcome your ideas and suggestions.
If you aren't interested in making your own signs with the equipment and supplies that we manufacture, you should go directly to our Custom Signs Page and request the catalog there, or give our friendly customer service department a call, to discuss your needs, or to locate a Scott Distributor in your area.

Company Profile
Scott Machine, located in Walton, New York, has manufactured the majority of the products that it sells for more than 40 years, and you know what that means, "Good Service" for you our valued customers. As you browse through our Products pages you will recognize the trademarks of the fine products that we manufacture, and you can be confident that Scott will stand behind them.
Where do our Signage products go? Office and Industrial applications, Retail industry, Contractors, Sport Complexes, Educational industry (museums, schools, universities, colleges, etc.), Hotel and Restaurant industry (resorts, hotels, motels, lodges, etc.), Health industry (medical centers, hospitals, nursing homes, etc.), Professional Practices (Doctors, Veterinarians, Dentists, Attorneys, etc.), Professional Sign Shops, and to individuals who have started their own sign businesses. If we missed you on this list, hit the Feedback Button and tell us !
Give us a try, we have the specialized equipment, the technical capabilities, the products and materials, and the friendly support staff to assist you. We also accept American Express or Visa/Master Cards for your convenience, and we've been told by many customers that our shipping times are the best in the industry!





Contact Information
Telephone

607-865-6511

FAX

607-865-7269

Postal address

200 Prospect Avenue, P.O. Box 88, Walton NY 13856

Electronic mail

General Information: mailto:ask-us-year@scottmachine.com